Your Trip & FAQs
What to expect on the day of your shark dive experience and FAQs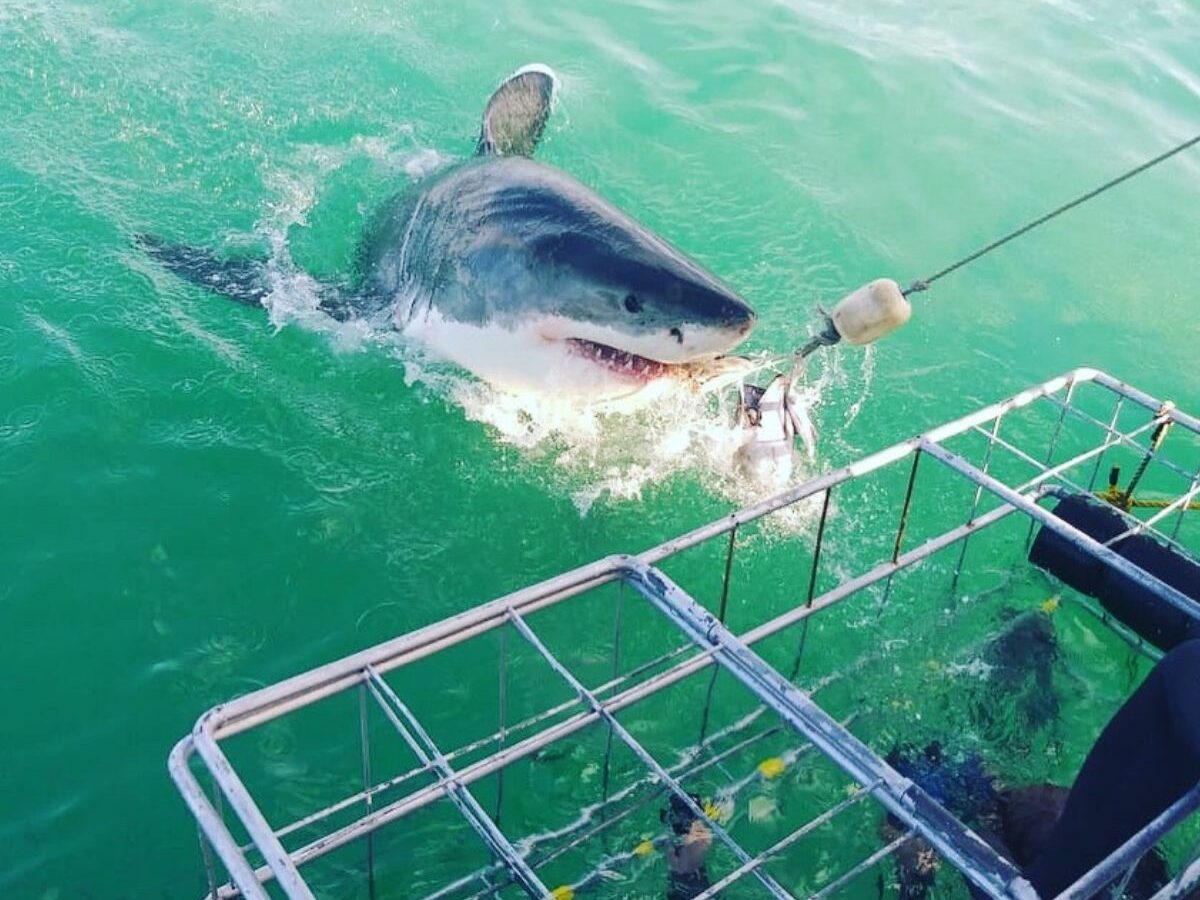 BEST CHOICE
SMALL, EXCLUSIVE & INFORMATIVE SHARK DIVING TRIPS
Sharklady Adventures offers small exclusive shark diving trips and educational tours daily. This means that your trip is more informative AND you'll have more time in the cage. We are committed to being a responsible and eco-friendly operation. Sharklady Adventures complies with the strictest codes of conduct and safety for our clients, our boat, and the great white sharks, as laid down by local Marine & Coastal Management.
Shark cage diving is an awesome experience from both above and below the surface. Getting close to this most magnificent apex predator leaves you feeling exhilarated to say the least!
The below FAQs will answers MOST of the questions you might have on your trip with us!
Shark Cage Diving in Gansbaai
R1200 for kids (12 years & under)
Book now risk free!
Your credit card simply secures your booking (the process through Activity Bridge) – no actual payment is effected.
NOTE: we will send you a direct secure payment link (via email or WhatsApp).
Foreign tourists: kindly notify us by 2pm the day before your activity that you have arrived in the country.
*Free cancellation up to 24 hours before the actual trip date.
TRIP TIMES
1st launch EARLY MORNING
2nd launch MID-MORNING
3rd launch AFTERNOON
NOTE: above launch times are subject to change – it's all tide- and weather dependant. Arrival time is 1h before launch!
The exact meeting time will be given the day before your trip (we just need to confirm that the sea conditions is safe for a planned date). Guests must check in 1h before launch time at Sharklady Adventures Crew House. Address: 14 Geelbek Street, Gansbaai.
Any other questions?
Ask us!