we care   
|

   protect   

|

   educate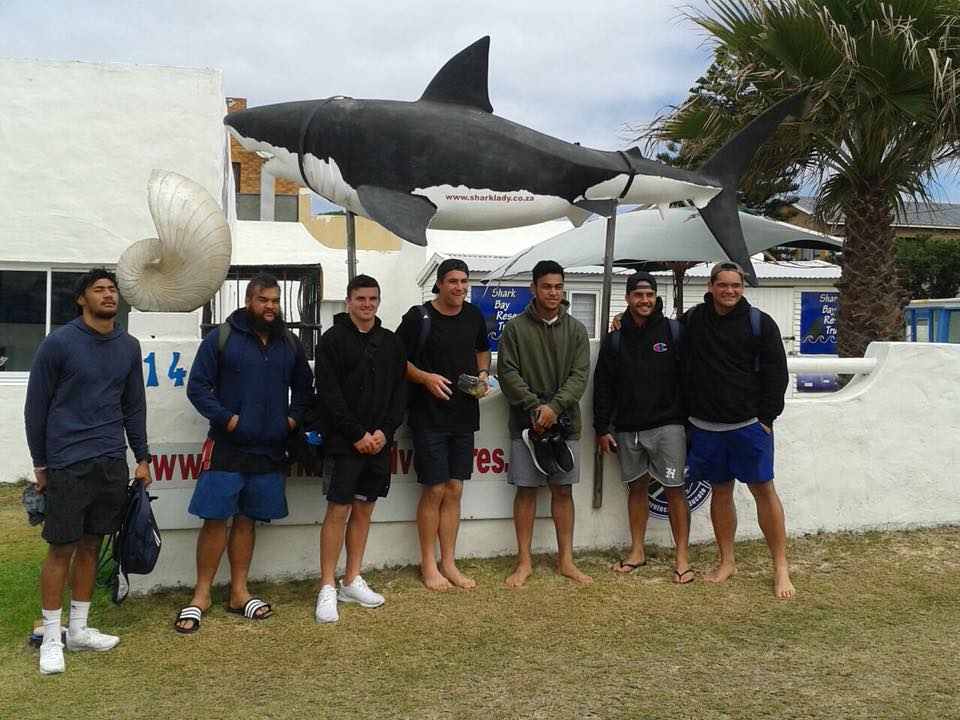 On arrival at our Education centre in Kleinbaai, you will enjoy a talk given by the Sharklady on the anatomy, characteristics and behaviour of the Great White Shark. On display is a model of a 4.5 meter Great White that was moulded from a real great white that died and was washed up on a beach. The model will help in the explaining of the anatomy of the Great White and the Sharklady will point out characteristics that you will be able to look for once you are out at sea. As Sharklady Adventures started cage diving in South Africa and it is our mission not only to allow you to view the Great White in its natural environment, but that you will learn the importance of the apex predator not being a man-eating monster, but rather an animal with a vital role in the marine eco-system.
Owing to massive negative media publicity over the years, the sharks have become one of the most maligned, misunderstood, even hated, animals on our fragile planet.
The great whites have been pursued, hunted and indiscriminately slaughtered over the years, to the point where many species are endangered.
If we can dispel some of the hype and myth, and the fear which surrounds these magnificent animals, and even if through our commitment we only introduce some element of objective perspective to the people whom we come into contact with, then we have at least made some contribution to maintaining the natural balance in at least one ecosystem in our communal home, the Earth.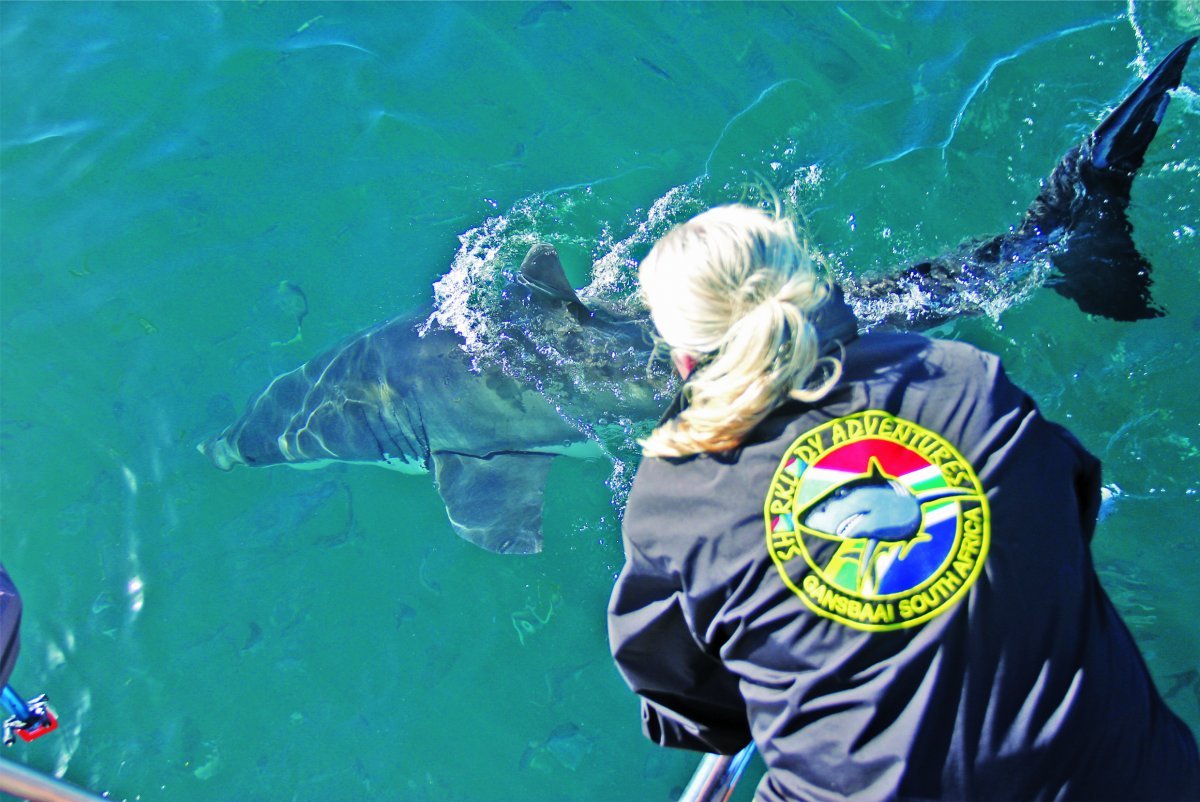 "CURRENTLY, SHARKS CARRY A STIGMA ABOUT THEM THAT BREEDS FEAR IN HUMANS, BUT IN REALITY, IT IS THE HUMANS WHO ARE MORE OF A THREAT TO THE SHARKS THAN THE OTHER WAY AROUND."
~ Heidi Peltier
Your Adventure Starts Here
Book your Shark Cage diving trip with us