we care   
|

   protect   

|

   educate
plastic patrol
we care protect & educate  –  join the movement
international coastal cleanup
We joined millions of volunteers on 21 September 2019 for the International Coastal Cleanup Day. 22 bags weighing 187kg were collected by 20 volunteers from Hermanus on that day and we have now made this a monthly event on the last Saturday of every month with great success. 
Our outreach program have been very positive with getting all our local schools involved. Regular cleanups are done with the kids where they then create plastic bands and diving nets with the plastic colected.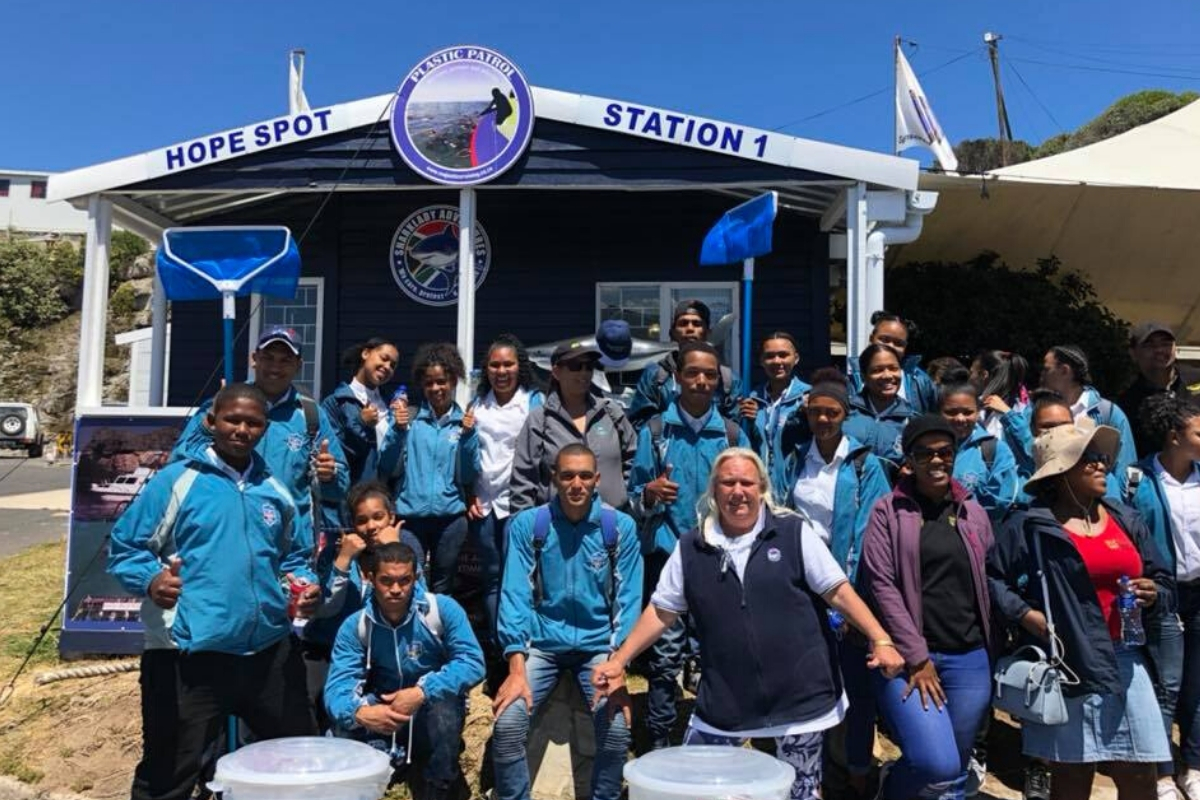 Local Divers Cleanup program
We are also getting our local diving community involved to help with cleaning inside the harbour. Our divers use the diving nets that the kids from the schools have made to scoop up the plastic from the bottom of the harbour with great success.
Battling the plastic menace
Every year more than 9 million tons of plastic lands up in our oceans and over time breaks into billions of micro-plastic particles. These are ingested by our marine sea life and in turn enter the human food chain as well.
To increase awareness of plastic pollution and its effects on marine life, Majestic Cruising in partnership with Sharklady Adventures has launched Plastic Patrol, a conservation and community project. Headed by Kim "Sharklady" Maclean and her Parten Ronald Feldman, the team aims to involve the youth from Hermanus and surrounds by way of sustainable education.
Under the banner of the Cape Whale Coast Hope Spot, we have obtained and about to launch Hope Spot Station 1 which was our idea of encouraging Hermanus to follow suit and create Hope Spot Station 2, 3, 4 and so on so as to fulfil the commitment to the Hope Spot brand which was launched by Dr Sylvia Earle on the 6th December 2014.
Our mission is to acquire 2 rubber ducks which will be used for taking children around the harbour and shoreline to scoop all plastic debris we can find as well as be on the look out for animals that have been entangled. We will create job opportunity and training for 2 skippers.
We will be inviting all schools to participate on weekends and school holidays where education will be given on the serious effects of plastics in our oceans.
The children will also take part in our upliftment programme by way of making up bracelets and for each one made by the children they will receive R2.00 which in turn will be sold to raise funds to fund fuel, skippers and programme co-ordinators. We will also be making up diving debris bags which will be given to all divers that use Majestic Cruising and in conjunction with Walker Bay Dive Club divers will collect plastics that are on the bottom of our oceans as well as in our Harbour.
International Coastal Cleanup Day 2019
21 September 2019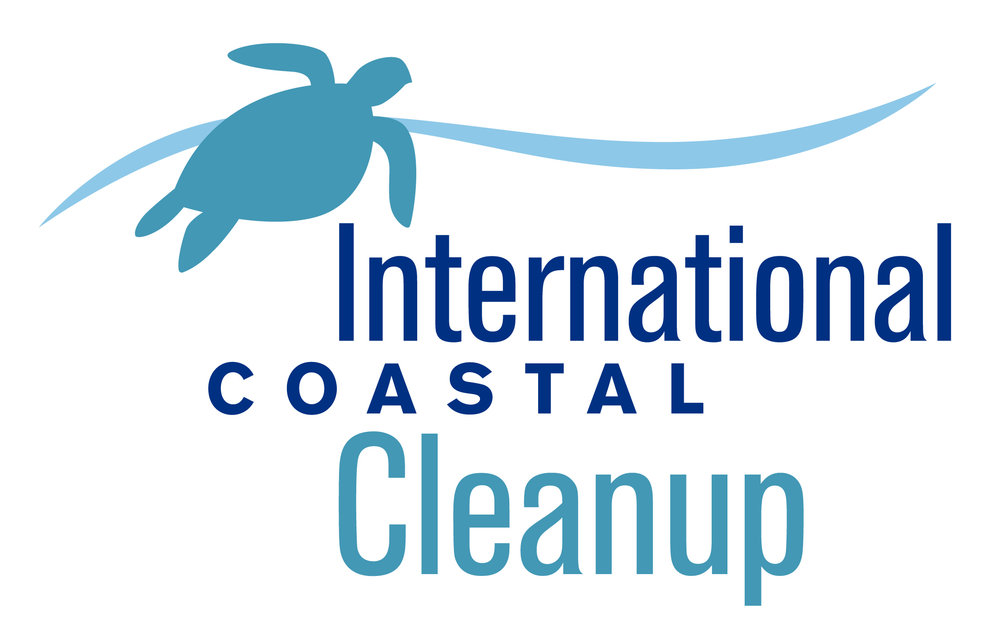 On Saterday 21 September 2019, we joined Plastic Patrol at the Hope Spot Station 1 in the Hermanus New Harbour for the International Coastal Cleanup Day. This is an innitiative that was pioneered by Ocean Conservancy.
The International Coastal Cleanup began more than 30 years ago, when communities rallied together with the common goal of collecting and documenting the trash littering their coastline. The movement was catalyzed by the passion and spirit of two committed individuals. Back in 1986, Linda Maraniss moved to Texas from Washington, DC, where she had been working for Ocean Conservancy. She'd been inspired by the work her Ocean Conservancy colleague Kathy O'Hara was doing on a groundbreaking report called Plastics in the Ocean: More than a Litter Problem that would be published the next year.
Since the first cleanup day in 1986, millions of volunteers around the world has taken up the call to help cleanup our oceans and their communities. Sharklady Adventures, Majestic Cruising and Mantelope Cruises decided to also get involved with this program and has successfully launched Plastic Patrol at the Hope Spot Station 1 in the Hermanus New Harbour.
Our first event was a great success with 20 volunteers arriving throughout the day to help with the cleanup in the Harbour. We also had 2 divers volunteering to cleanup under water inside the harbour where alot of debris was collected.
In 3 hours we collected a total of 22 bags weighing a whopping 187.1kg! Our volunteers of the day has all decided to do this with us every Saterday morning moving forward. 
We would love to get the entire community involved and let this innitative spread under the banner of Hope Spot to your community.
If you need more information to start your own Hope Spot in your community then send us a mail to info@plasticpatrolhermanus.co.za .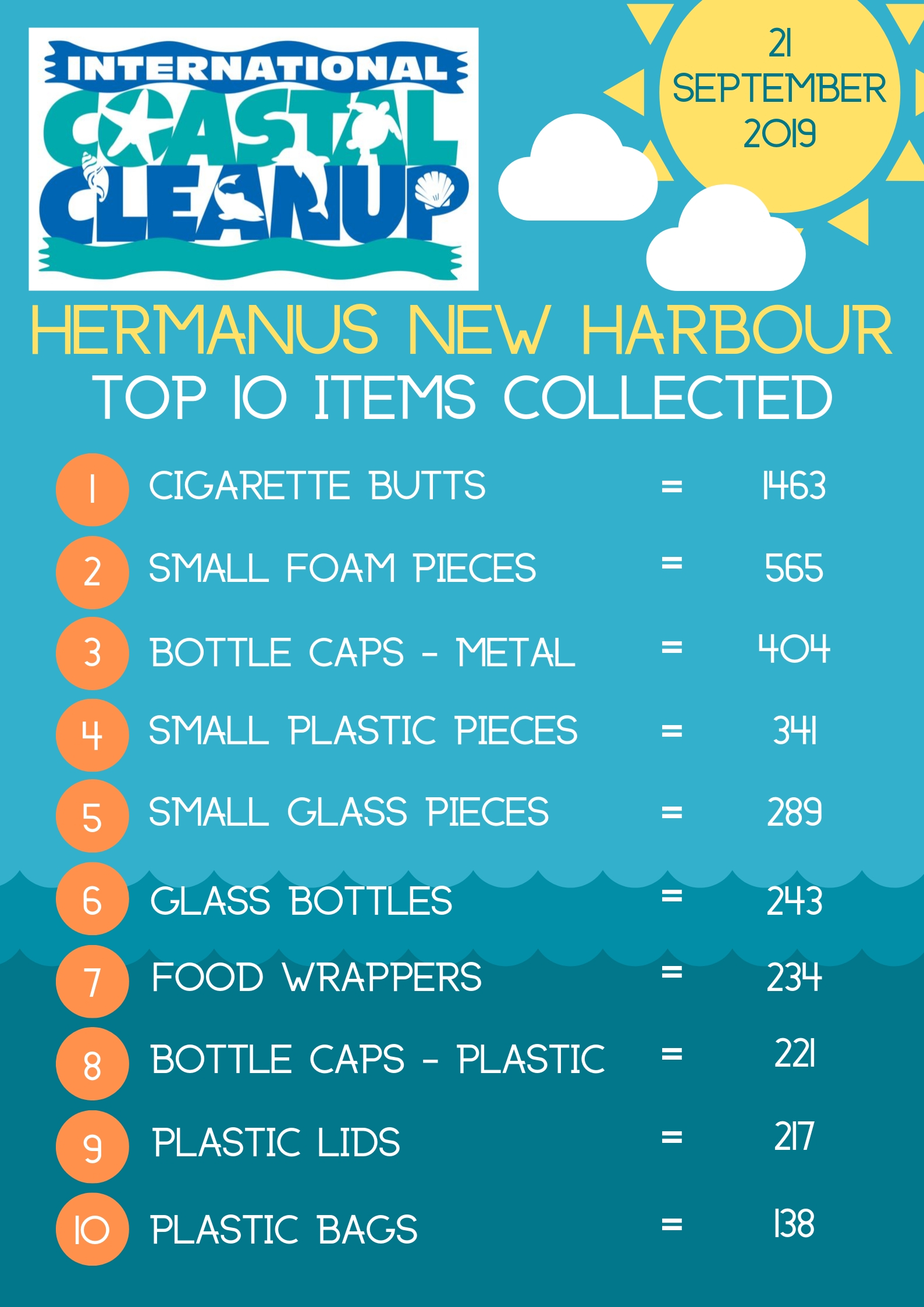 Your Adventure Starts Here
Book your Shark Cage diving trip with us