Explore more activities in and around hermanus
we care   
|

   protect   

|

   educate
Swim with Blue & Mako Sharks In Hermanus
For certified Open Water One divers
Join Majestic Cruising on an adventure to film and dive with Blue and Mako sharks in the deep blue warm waters 35 to 40 nautical miles off Hermanus. We offer diving with scuba, drifting in the currents and freely swimming with these awesome sharks.
Divers will enjoy the Blue's and Mako's in their natural environment whilst you drift dive off the back of our vessel. These sharks are very inquisitive and will surround you on your dive. Apart from seeing the sharks, you will also see a vast number of sea bird species, penguins, seals, dolphins and maybe even some game fish. This dive is great for all age divers with minimum open water one certificate.
Minimum of 4 divers required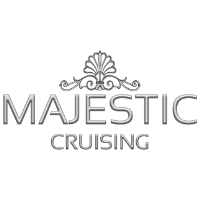 Reef Diving In Hermanus
For certified Open Water One divers
For open water certified divers, join us for some awesome reef diving just outside our harbour. Firstly, we snorkel, free dive or enjoy a scuba dive to around 10 to 15 meters. Next a 9 meter dive in a protected cove, this is a relaxing easy dive. Refreshments are offered on the boat.
Brightly coloured nudibranchs, sea fans, soft corals, crayfish, anemones, cuttle fish, sand sharks, octopus, and plenty more can be seen on your dive. Playful seals often join in the fun and swim amongst the divers.
We have various dive sites according to our clients dive qualifications and experience for your own safety.
Our kelp forest dives are just awesome whilst you may have sightings of some larger seven gilled cow sharks.
Minimum of 4 divers required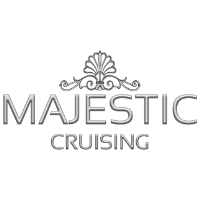 Leaving from our beautiful coastal town of Hermanus, we do a quick run to the fishing reefs, where different species are to be caught. Our coastline has some of the best reefs and with our highly knowledgeable crew advising on which species are about, you can expect to find Red Roman, Silver Fish, Hottentot and many more depending on the season.
The crew on board will help you to bait up your hooks as well as prepare your rods ready for the day. Our boat Majestic Cruising is well equipped with some of the best equipment and fish finders, helping in locating the species found around certain reefs in different areas within walker bay. We meet at Hermanus New Harbour at 7am where you will be greeted by the skipper and crew. Any fish caught may be taken home by the clients for their enjoyment. This is a great holiday experience for the whole family, whether you are fishing or just joining the party. On this trip you are likely to see marine wild life.
Minimum of 4 people required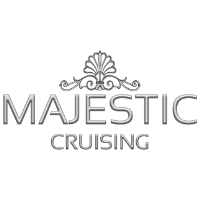 Sunset Cruise In Hermanus
Join us for an exquisite sunset cruise at the harbour in Hermanus. 
Our cruises are 2 hours 30 minutes and you can meet our crew on the quayside for your Sunset Cruise.  Our time of departure and area of cruise depends on the season and sunset times where we will head out and follow the coastline into the sunset. 
On the Majestic you can enjoy a Glass of wine or Bubbly on the top deck, or up front on the spacious bow of the boat. Our crew will gladly take photographs of you and your friends/family whilst the awesome summer sun sets behind you.
You will recieve a complimentary glass of wine, beer or a cold drink as well as snacks. Please feel free to request some lovely food of your choice for you family or friends to be on your Sunset Cruise in Hermanus.
Minimum of 4 people required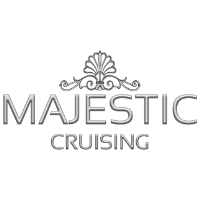 Parasailing In Hermanus
Coming Soon
Our parasail boat will launch you from the flight deck to hundreds of meters above Walkerbay. As you soar high in the sky you get a birds eye view of the ocean and Hermanus.
As you fly, you have a sense of calm, more than action. You are in a place looking down on the world like few others experience. Viewing clouds from a different perspective and looking into the ocean to see what's swimming right below the surface.
You might take a slight dip or skim just above the waves as you ride along.
Dolphins and Whales are frequently spotted, as well as many other ocean creatures. At the end of your adventurous flight, you are gently returned to the flight deck of the boat.
Throughout your parasail adventure you will be in the care of the most experienced licensed captains in Hermanus.